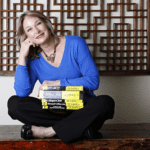 We have to ask…what are some of the Salesforce.com causes for attrition and how may those considerations affect the choice your business makes when it comes to choosing the right CRM solution?
"The financial metrics are clear enough — it doesn't make sense to invest a lot of dollars in acquiring customers that may only be around for a few years.  But to me that's an argument for investing in more automated ways of bringing them on board and servicing their needs — especially in reducing those somewhat high attrition rates."  Phil Wainewright makes this point in the December 2014 issue of diginomica.com, implying that Salesforce is shifting its attention away from its SMB customers.  If your business is in that category, then you might get left out in the cold.  In fact, according to crmsearch.com, "Despite an initial thrust and acceptance in the small business market, small business customers repeatedly opine that support and professional services options are few and extremely costly. For small business customers that require software customization, system integration or other professional services, the lack of channel options, combined with the lack of desire for smaller projects by the few partners available, leave this customer segment without many options."
To be fair, things might be changing, but a smaller, yet rock solid vendor with excellent knowledge and experience might well be a better bet for your organization.  An excellent alternative is the Act! software solution.  Act! is an extremely stable product with over 2.8 million users of Act! and a 30-year history.
Tech Benders is a CRM consulting firm specializing in both Act! and Salesforce. We offer onsite Act! support in Florida, California and Oregon as well as online support for literally anywhere else in the world.  We offer advice and support for small to mid-sized businesses to ensure that they use the best CRM solution for their needs.   If you're using Salesforce maybe it's time to make the switch and a great place to start is with Tech Benders.   We offer Salesforce to Act! conversions and specialized Salesforce to Act! training designed to make your transition from Salesforce to Act! an easy one.
Please contact the CRM specialists at Tech Benders for more information or call us at 561-470-5450 x1.