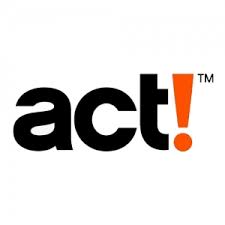 The Act! software is a great tool for businesses, but you may be having a hard time getting the most out of it. If you find your operation struggling with the expansive software, you should consider bringing in a certified Act consultant to assist you in operation of the software. These professionals are here to help you get your software up and running, and to assist you in customizing the software specifically for your operation's needs.
An Act! Certified Consultant can help you:
Sync your ACT! software with your phone so that you can see your contacts, appointments and other pertinent information when you're on the go.
Learn Act E-marketing so that you can send online newsletters and keep in touch with your prospects and customers on a regular basis.
Provide Act training so that you can learn to automate follow-up activities with key clients and customers
Connect the key folders, files and documents that you have saved to your server, Google Docs, or Dropbox to your contact records using the Act Documents tab so that you don't have to spend time tracking down important documents.
Act! is the most popular contact and customer manager on the market. The newest edition of Act!, Act! version 18. The new version of this software is better than ever, and jam-packed full of great new features. If you have had experience with previous versions of Act!, you'll find that your favorite old features are all there along with exciting new features like the Act! web api. The web api allows you to connect Act to literally hundreds of online apps including PayPal, EventBrite and WordPress.
Contact us for more information about ACT! consultants and the latest version of the Act! software.