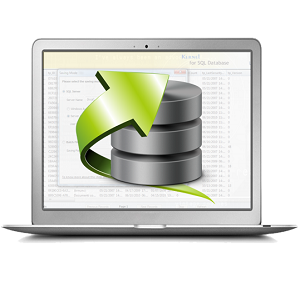 As with any type of software, the key to using Act! successfully is finding a consultant who can help you to meet your needs, and who will be there to help you when you run into trouble or have questions. Our expertise goes beyond that of a typical Certified Act! Consultant.  We've written seven books on Act!, our support staff consists of former Sage employees and we are one of six authorized Act! database repair centers world-wide. We can help you with Act! Database Repair & Password Recovery.

Is your Act! Database Act!ing Up?
There are several tell-tale signs that you have a corrupt Act!! database:
You are having problems converting your old Act!! database into a newer version.

Data is missing – or appears in the wrong place.

You receive an error message and Act! closes.

Your database won't open.

Some of Act!'s core functionality won't work; for example, you can't access the Task List.

You've lost the ability to log into your database because you've lost your password.
Act! Database Repair by a Sage Authorized Repair Center
If your "old" database is causing you "new" problems it's time for the Act! database repair specialist, Kim Winton, to step in.  Kim performed database repair for Symantec and then for Sage Software – and she has brought her tools with her to Tech Benders.  There is no one better equipped to fix a database then Kim!
Our services include:
A full internal cleansing of the database including structure clean-up if necessary..

Resolution of all user issues

Correct linking of all histories, notes, and Activities to the proper contAct! record.

Validation that e-mail address are in the correct format

Re-link "orphan records" by resurrecting the original contAct! record

Guaranteed no data loss
You've got nothing to lose.  Click here for a free evaluation of your Act! database.  Kim can be reached via e-mail or 561-470-5450 561-470-5450, Ext 2 or on her cell phone at 541-221-1233.