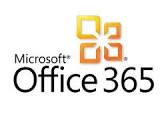 One of the most common questions I receive from Act users is about the Act and Outlook integration. Some users complain that they could never get it working at all. Other users report that the Act Outlook integration "just stopped working."
If you have never used the Act Outlook integration there are three simple rules for using the Act Outlook integration:
You must make sure that your version of Act is compatible with your version of Microsoft Office. If you're not sure, you might want to take a look at this compatibility guide.
Outlook needs to be fully installed prior to installing Act. That also means that if Act is installed and you upgrade your version of Office you will probably run into problems.
You must establish the connection between Act and Outlook by going through the email integration wizard which you can find by selecting Preferences from Act's Tools menu.
If you are using Outlook 2016 or have an Office 365 subscription you may find that your Act Outlook integration "just stops working."  Unfortunately, Microsoft continually sends out release updates that can cause problems with the Act Office integration or prevent it from working entirely. Fortunately, the nice folks at Swiftpage have come up with a few simple cures. Older versions of Outlook (2010, 2013) do not have this problem; it is specific to Outlook 2016 and Act v19.
Act and Outlook Errors
For a general understanding of the issues you may be encountering you can take a look at this article. For more detailed advice, keep reading.
Act and Outlook 2016
The latest releases of Outlook 2016 are known to be broken for MAPI and thus the Act Outlook integration will not work. To resolve this issue you must DOWNGRADE office to 16.0.4229.0 and prevent Microsoft from automatically applying future updates to Outlook.
To Prevent future updates:  In Outlook click File, select Office Account and change the Update Options to no longer update
To downgrade your Outlook to 16.0.4299.0: Download and save this file. Right-click the file and choose Run As Administrator to open and run the batch file.
Act and Outlook 365
Outlook 365 users will need to update to the "current" subscription Channel from the "deferred" Channel or "No Update" Channel if set as such.  Again, for ease of application/deployment, the simplest way is accomplish this is to go to the Microsoft site and download the fix here.  This should update you to the latest Subscription version which corrects the MAPI API Problem and resolve the issue.
For a complete look at all the Act Outlook integration solutions you might want to take a look at some of these solutions as well.
Need help with your Act database? Reach out to the friendly Act Consultants at Tech Benders!