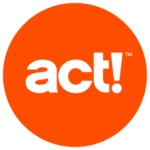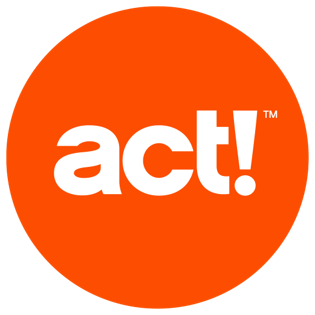 I know what some of you are thinking – another year, another Act! version. Like it or not, technology is not standing still and one of the reasons that the Act! software product has thrived for over 30 years is that Act! has always kept up with the times. In fact, you might even argue that Act v20 is slightly ahead of its time.
When SwiftPage moved to a subscription platform for their Premium product they knew they had a winning concept: in exchange for your annual subscription you would receive free support and all new versions. In Act! v19 SwiftPage sweetened the deal a bit by including the web API feature for all subscription customers. For those of you who aren't familiar with "api" that means that you can easily connect your Act! database to any number of other products including Paypal, Eventbrite, HubSpot and Facebook. It also means that you get the nifty Act! Companion app absolutely free on your mobile device.
So what's included in Act v20? Quite simply – a lot! All users, both Pro and Premium, will have a redesigned look and feel which will allow Act! users to pick the background colors that they find the most enticing. The Act E-Marketing product has been completely redesigned so that you will be able to find additional support for the e-marketing platform, access and edit your e-marketing templates, and easily see the results of your campaigns directly from within Act!
Another cool feature available to all users is the new Contact List view "Freeze Pane." This feature will allow you to "freeze" the first columns in the Contact List as your scroll to the right so that your data will be more meaningful and easy to understand.
So what features have been added exclusively for Premium subscribers? This is where I get really excited. Entering data into Act! is only half the battle; the other half comes from being able to view your data in a meaningful way so that you can see what areas you're excelling in, and what areas might need a little extra work.  The new "Insight" feature will allow you to create any number of "views" that contain corresponding dashboards or "charts" to get a graphical impression of how well your business is doing. For example, you can create a graph that breaks down your database by ID/Status, or a pie chart that will show you how you are spending most of your time.
A big complaint that I often hear from Sales Managers is that their staff is "too lazy" to input information into Act!. I am happy to report that Act! Premium v20 has solved this dilemma but adding an integration between Act! and Alexa. Currently you can ask Alexa to find you a phone number or let you know what's on your calendar for today. The next rendition of this feature promises to take Act! to new heights by allowing you to dictate new Act! contact records and notes. How cool is that?
Who says you can't teach an old dog new tricks? Certainly not SwiftPage! If you are interested in an Act Upgrade or in need of an Act Consultant please let us know!