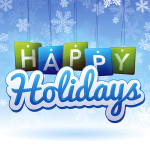 The holiday season is quickly approaching. Your events calendar is filling up twice as fast. Between the marketing meetings and researching your target market for segmenting, you barely have time to breathe. The note you wrote yourself about the lunch meeting with a long-time customer was accidentally thrown away and it completely slipped your mind to send those follow-up emails to all the prospects you met at the trade show a couple weeks ago. At this rate you are never going to meet your quarterly portfolio goals…
Here is what ACT! v17 Software can do for you:
Act Software will keep you organized
Keep all prospect and customer information in one place from contact information to communication logs to need-to-know details.
Calendar keeps track of your calls, meetings and to-dos.
Virtual notepad allows you to jot down a note, reminder, or idea and have it recorded where it needs to be.
Act Software will increase your sales
Act eMarketing allows you to develop and distribute marketing pieces via email in the newly designed editor.
Segment your prospects and customers to better market to their specific needs.
Acquire leads from web based sites and email with simple web forms.
Track sales opportunity information including products and services, associated activities, and probability of a close.
Reach the right person at the right time with the right message.
Act Software will make you efficient
Share information and documents with network users with the click of a mouse.
Increase your productivity by launching automatic tasks such as a predetermined follow-up email.
Business tools you use everyday such as Office, Outlook®, Google™ and LinkedIn® communicate harmoniously with the software.
iPhone®, iPad® or Android® device integration.
Automatically assign contacts to users.
ACT Software gives you better interoffice communication

Interactive dashboard accurately measures productivity.
More options for tracking your personalized marketing effectiveness.
View one of 40+ programmed reports.
Of course having this great software at your fingertips means nothing if you are not using it to its fullest potential. Contact us today and pair with an ACT! consultant who can show you the ins and outs of the whole system. After all, we wrote the book on ACT!.