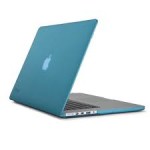 No, Virginia, there is not a version of Act! for "the Mac."  In fact, there has not been a version of Act! that was Apple compatible since Version 4.  And yes, I agree, it would be nice to have one.  So please, don't call me looking for a Mac compatible version of Act!.  And no, I don't know of any Mac CRM product that comes close to Act!.
Mac users:  Swiftpage is listening to you and I keep hearing rumors so stay tuned.  However, until the announcement comes of a new Act for Mac version I can offer you a few alternatives for using Act on your Mac.
ACT for Mac Work-Arounds
Use Act! for Web
Act! for Web offers approximately 90% of the functionality of the desktop version of Act! and is a great alternative for companies that have mixed environments of Windows and Mac machines.  There are a number of ways you can deploy Act! for Web
Purchase Act! Premium and install the software on your own Web server
Pay someone to host your database for you.  The pricing may vary but will cost you about $400/year.
This will give you the best of both worlds in that you'll be able to access the entirety of your database on your Mac machine.  You'll also have the benefit of having someone else be responsible for the maintenance of the Act! database since it will not reside on your machine.  The downside is that if for some reason you don't have access to the Internet, you won't have access to your data.
Act! for Mac Virtualization
Virtualization, via programs such as Parallels or VMWare, allows you to run both the Mac and Windows environments on your Mac.  In essence you are partitioning of a part of the Mac's hard drive and installing Windows.  That will allow you to install Act! on the Windows portion of the hard drive, and continue to use all of your other products on the Mac side of things.
This option is a bit pricey as you'll need to purchase several items:
Abundant RAM memory for your Mac
The Windows operating system
Virtualization software such as VMWare or Parallels
You can typically purchase a bundle that will include the Windows operating system and the virtualization software for around $500.
Synchronize Your Act! Data to Your Mac
If the above solutions seem a bit too rich for your blood I do have one final solution which is to sync your ACT! data from a PC into your Mac using a program like CompanionLink.
.  However, this solution has two huge caveats:
You must have Act! installed on a windows computer
You must be willing to be content with just viewing your contacts, activities and a few notes on your Mac.
Granted, these two areas might be regarded as deal breakers by many Act! users and you will be foregoing most of Act!'s wonderful CRM functionality.  However, if at the end of the day you only need  to view your contacts and appointments, this solution might just work.  You will also have the added benefit of seeing your contacts and appointments on all of your mobile devices including your smart phone and tablet.
If you would like to learn more about Act! CRM please contact one of the Act! consultants at Tech Benders.