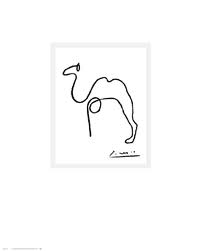 The major focus of my business comes from being an Act! consultant.  With all due modesty, I am great at what I do. I often come up with the perfect solution to a client's problem in an extremely timely fashion. 
I did not garner my CRM knowledge through osmosis; I spend quite a bit of my time keeping up to date with technology other than just Act!.  
Today's reliance on the Internet has made for very easy price shopping.  That's fine if you're shopping for a camera or a television set but not necessarily the best idea when looking for a consultant.  My reputation as the author of 13 books on CRM software should speak for itself.  However, occasionally a prospect will be "shopping" billing rate and decide to go with "the other guy" who is a bit more reasonably priced.  When that happens I wonder two things:
·         Will the "other guy" be able to resolve whatever issue the prospect is having as quickly as I could?
·         Does the prospect really feel that "cheapest is always better?  If so, does this philosophy apply to the car they drive, the food they eat and even the doctor they use?
These tire kickers remind me of a great story about Pablo Picasso.  I've heard the story many times and have to believe it to be true.
A woman is strolling through a local park, when she happens upon the Great Picasso sitting on a bench. Struck by her good fortune, she summons the courage to speak to him.
"Excuse me. You're Pablo Picasso right?"
The man smiles and nods yes.
"Would it be possible to have you sketch my portrait? I'll be happy to pay you."
Picasso agrees and studies the woman carefully for a few moments before taking out a pen and paper. He quickly sketches a single line on the paper and hands it to the woman.
The woman is obviously pleased and remarks, "That's incredible! You've managed to capture my essence in a single stroke of the pen."
"That will be $5,000," Picasso replies.
"$5,000?" the woman gasps.  "But it only took you seconds to draw that picture!"
Picasso's reply?  "Actually, my dear, it took me my whole life."
Many of my clients are sales people and I think this story is a great lesson to them as well. Don't sell yourself short:  cheaper is not necessarily better.  Surely experience counts for something, even on the web!