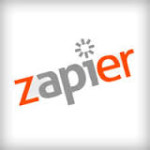 Using Zapier to import data into Act! is an easy-to-set up method for adding information into Act! from your various other business sources.  Zapier does this by performing 'zaps' that automatically collect useful data from commonly used applications such as PayPal, Woofu, and Slack and transferring that data into your Act! v18.1database.
The most obvious reason for using Zapier is that we can update contact information automatically between two different applications and avoid having to do "double-entry."
Here's how it works:
First, create a Zapier account and set up "Zaps" for your various sources of new contact data. For example, you might use PayPal for your sales and Eventbrite for your seminars and want to collect the corresponding contact information. Zapier gives you the power to integrate Act! Premium v18.1 with hundreds of other apps to automate your contact entry.
Next, you link your Act! v18.1 database to your "Zaps" by clicking the Act! Connect item in Act!'s Navigation Bar and connecting Act! to your Zapier Zaps.  You can even set duplicate criteria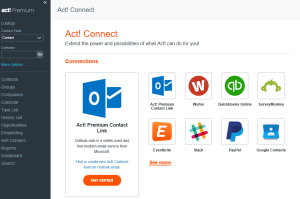 options so that you your Zaps will only bring in new contacts and not duplicate existing ones.
You'll be able to set up Zaps between all the applications you use regularly and Act so that your staff can concentrate on sales and marketing efforts and not have to waste their time on data entry. In addition, setting up Zaps will insure that you won't overlook adding a new contact info Act!.
There's no reason to wait.  Start making use of this simple but powerful tool today so that you'll have a better chance of making additional profits tomorrow!  If you need Act Training with this or other functionality contact the Act! Consultants at Tech Benders!