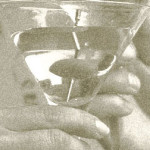 Customer Relation Management (CRM) systems have come a long way. Did you know that this sector is growing at an impressive 6% rate per year? The demand for quality CRM systems is growing at a fast pace because these tools help businesses boost their sales and productivity. There are a plethora of CRM tools on the market today.  If you made the resolution to start using a CRM solution this year, make sure you pick the correct one.
CRM systems are becoming more comprehensive than ever before. Early CRM solutions would typically be designed to track one business process, such as sales or marketing. More recent solutions are designed to keep track of all relevant business processes including customer service and project management.
Collaboration is another important point of focus for CRM in the new year. The right CRM system makes it easy for employees to share information with each other and to access a unified database. Collaboration is easier when you use  a product like Act! to monitor all business processes, store all the data in one location and make the data accessible via the cloud and mobile devices.
Customization options is a trend that should become even more prominent throughout 2015. Act! allows users to personalize the interface. Customization of your CRM database will make the CRM solution conform to your business model rather than forcing your business to conform to the software.
Ease of use is another aspect of CRM systems that should become more prominent. The interface of a good CRM system should be logical enough so that users can quickly get started and easily find the information they need. Products like Act! are both intuitive and offer a variety of options to perform even the simplest tasks.
Any CRM solution you use should offer all of these four basic capabilities. If not, you are looking at the wrong solution!
You can contact the Act! Consultants at Tech Benders if you need help with finding the right CRM solution or if you want to take your Act! database "to the next level."