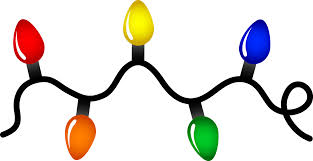 Use Act during the holidays to make your life easier by keeping you organized. Send holiday card quickly and find out who's been naughty or nice!
I'm fairly good about getting ready for the holiday season.  In fact, I have a pretty set schedule:  decorations go up the weekend after Thanksgiving and come down the weekend after New Years.  Most gifts are purchased via the Internet on Black Friday.  I even stock up on little "stocking stuffers" just in case I left someone off my list.  But, like everyone else, I find myself at the mall a few days before Christmas fighting the crowds in search of a last minute gift and waiting in line at the grocery store with a few last minute supplies. At least I know that my Act software will be able to help me out.
I truly believe that even the best of us procrastinate at least once in a while especially when it comes to doing routine tasks or things we don't have fun doing.  Most of us aren't going to jump out of bed early on a Saturday to shovel snow or rake the lawn.  Nor are most companies very proactive about writing thank you notes or sending holiday cards.
I love ACT! because it helps take some of the pain out of those routine tasks that we all dread.  For example, it's easy to create a query based on your recently closed business and use that as the basis for thank you notes.  Or you might add a "mailing" field and use that to generate a list for your holiday cards.  And of course you can send those cards electronically if you want.
I can't claim that CRM software will help you get your holiday shopping done on a timelier basis but I can claim that it will help automate many of the office chores to make you much more productive and efficient.  And of course, all that extra productivity will give you a bit more time to go to the mall to buy those last minute gifts!