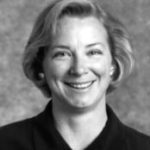 Phone 561-470-5450 x4
Hi. My name is Carol Gilliland and I specialize in Act Salesforce training for new Act users. I am the co-author of the Salesforce book,  "Maximizing Your Sales with Salesforce.com." Once Tech Benders gets your Salesforce database converted to Act! I can help you learn the ins and outs of applying Salesforce methodology to Act!. 
I have held sales and sales management positions for over 25 years. I  began my career in advertising sales then transitioned to consumer products, working first for Procter & Gamble, then for Logitec as Director of Sales and then finally as Vice Presidents  of Sales & Marketing at Contour Design.  
I has been a Certified ACT! Consultant since 2005 and an ACT! Premier Trainer since 2007. In that role, I work with clients on their sales business process and leverages various sales tools in order to achieve their goals. I provide Act! consulting in the San Francisco Bay Area. 
I care deeply about those around me. I volunteer my time and am active in my church. I am an avid rock climber and love to tackle the next mountain. I am trying to do my part in energy consumption – I have solar panels and drive my Vespa whenever possible!